Roy Thode Musical Mystery Tapes Discovered Series # 01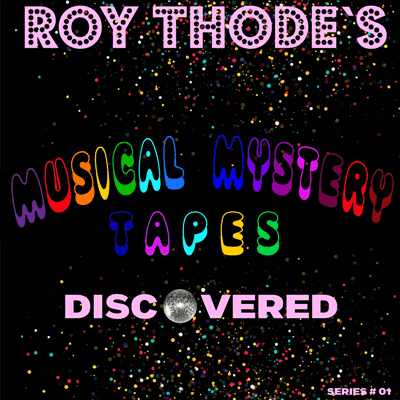 Adding to the musical legacy of Roy Thode I am pleased to present a new series, "Roy Thode's Musical Mystery Tapes Discovered"; a collection of previously lost or unidentifiable recordings. This first installment is a cooperative effort with Jim Hopkins and his San Francisco Disco Preservation Society. The musical surprise we are presenting here was discovered after reviewing Jim's recent digitizations of the master analog tape reels that Roy recorded on Saturday night March 7, 1981 at The Saint, in NYC. This music was a surprise we thought worth sharing as well!!

You can also follow Roy's instagram page: www.instagram.com/djroythode
And his Facebook page: www.facebook.com/DjRoyThode
Philly Flower Show 2023; recorded live at Studio 54 by DJ Roy Thode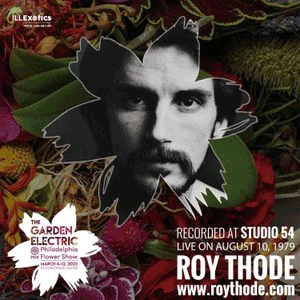 I had the pleasure of providing the music for Ill Exotics display at the 2023 Philadelphia Flower Show. The theme of the show was "The Garden Electric" and Ill Exotics took that one step further by reliving the glory days of the NYC disco-era with their immersive exhibit. This music was originally recorded live at Studio 54 in 1979 by DJ Roy Thode and was a perfect fit for their award-winning exhibit.
https://illexotics.com 
SFDPS presents Roy Thode live at The Saint March 7, 1981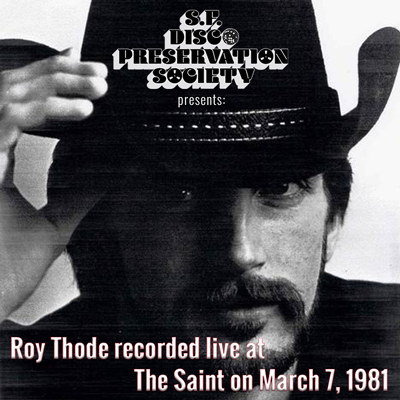 DJ Roy Thode – Live At The Saint (NYC) – March 7, 1981

Introduction by Marsha Stern
From the Marsha Stern/Roy Thode reel-to-reel mixtape archives.
Sunday Tea Dance 04.05,1981 at The Underground NYC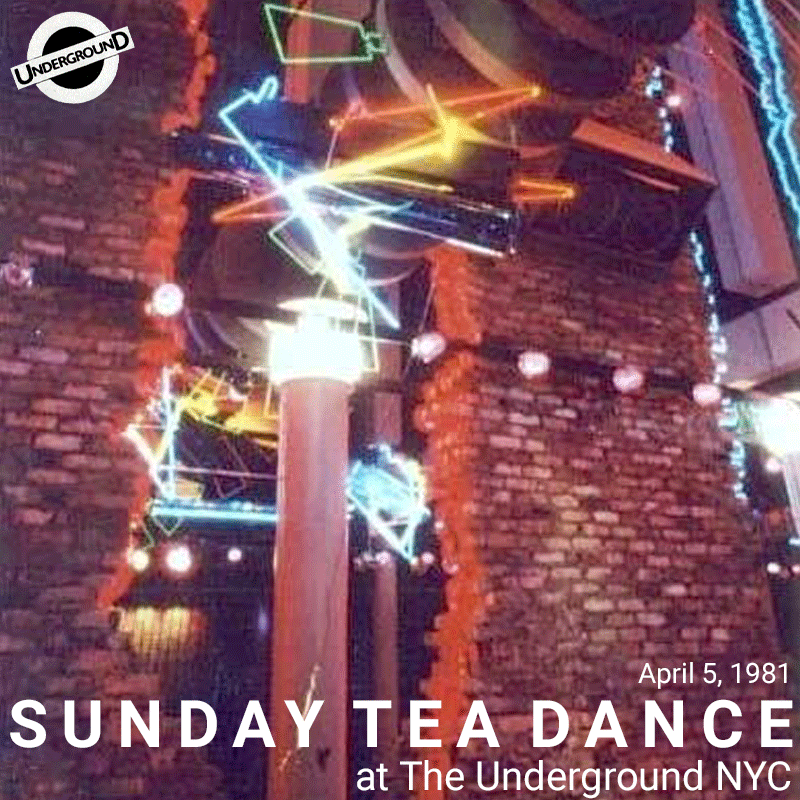 The last three hours of a Sunday Tea Dance with Roy Thode at the Underground in NYC. Recorded live on April 5th 1981
Roy Thode "Homecoming" Ice Palace Fire Island, Cherry Grove NY July 28, 1979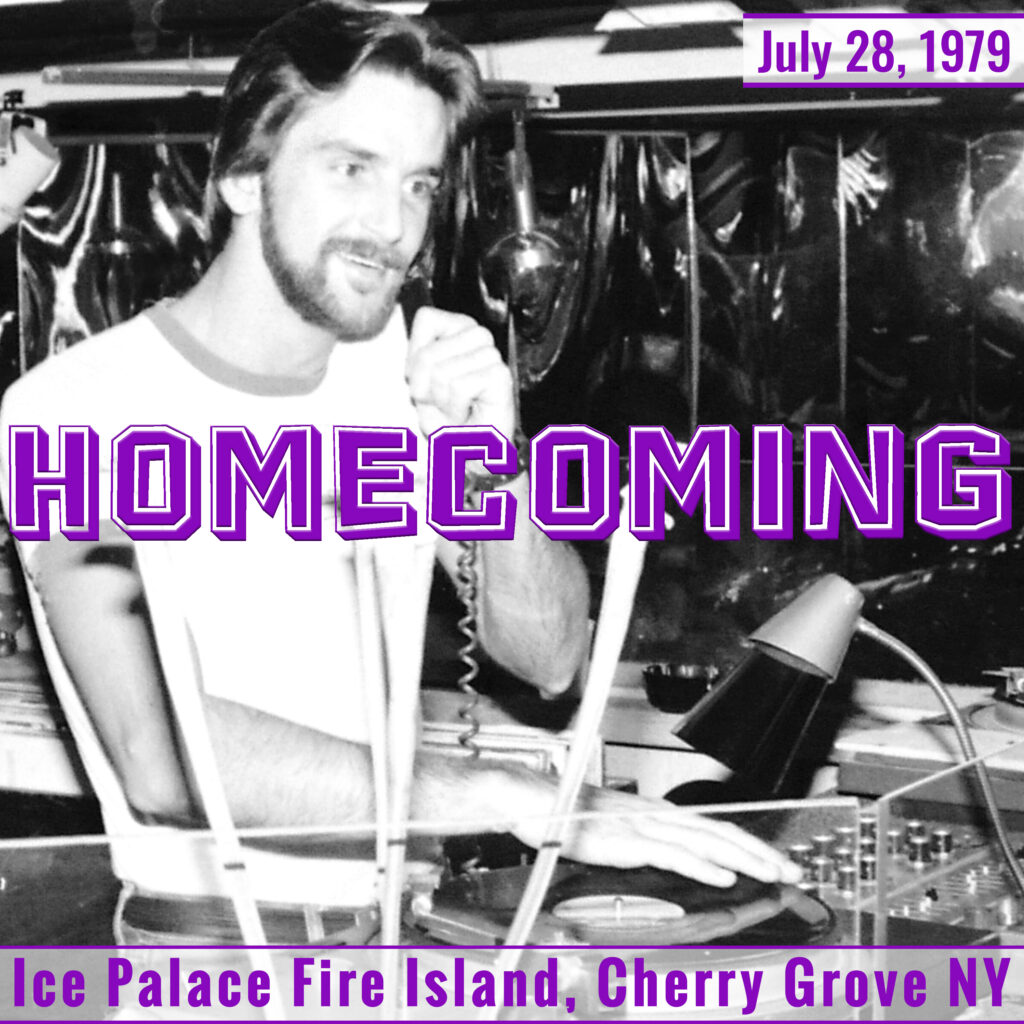 "Homecoming" is another of the few nights that Roy named. Recorded on the 28th of July at the Ice Palace Disco in Cherry Grove, it commemorates Roy's return to his Fire Island DJ booth after an unfortunate accident landed Roy in the hospital the night before the iconic Beach '79 party in the Pines, which he was scheduled to share the DJing responsibilities for with Howard Merritt and Jim Burgess.
I offer this musical journey as a companion to Episode 10 of my The Heartbeat Of The Dance Floor podcast as we delve into this story and many others with a very special panel assembled to Remember Roy Thode on the 40th anniversary of his passing, May 21st 1982.
DJ Roy Thode – Music From My Heart - Valentine´s Day mix recorded live at The Underground in NY 1981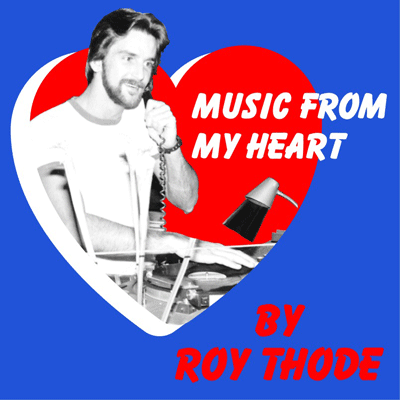 Happy Valentine's Day!
Today it's a huge honor to be able to share yet another special moment in dancefloor history eternalized by this recording from Roy Thode's archive, all made possible thanks to his dear friend, Marsha Stern.
Recorded at the Underground on February 14th, 1981, this mix has been stored for just over 4 decades, to think that a spool of microscopic magnetized metal particles will give us the opportunity to re-experience what Roy Thode brought to the floor that night years before many of us were even born is goosebump inducing for us to say the least. At this point there should be no introduction needed to explain the virtuosity of this dancefloor maestro. Roy was a true Disc Jockey in essence, this is what he did, and his unique love for the craft can be heard loud and clear. Undoubtedly one of our biggest inspirations to us as DJs today.
We hope this mix takes you to a very special place because it surely came from one as Roy had self-titled this night "Music From My Heart".
Let us all be Roy's Valentine today – Love ❤️
DJ Roy Thode – Live At The Probe (L.A.) – April 1979 (Jim Hopkins Remaster)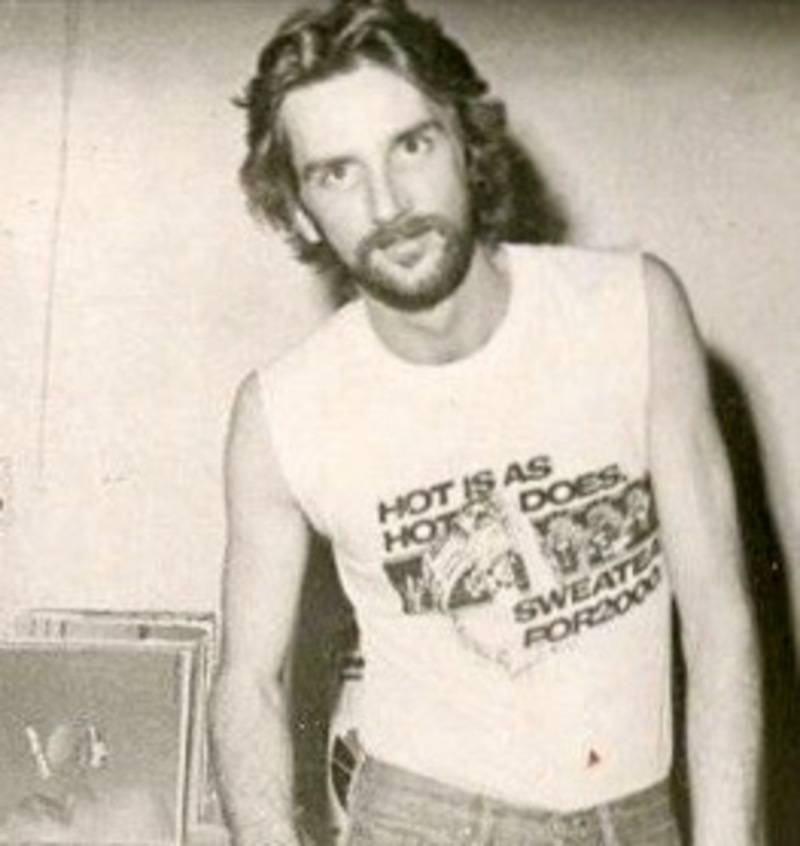 Introduction by Marsha Stern.
From the Marsha Stern reel-to-reel mixtape archives.
Recorded live at The Probe in Los Angeles, CA
"What you're listening to is the first reel that was taped live during Roy Thode's guest performance at Probe, LA in April of 1979.
At the peak of the night, around 4 hours into this file, there's a live performance of "Night Dancing" and "You + Me = Love" by Takka Boom. And on this night was also one of the first public playings of "All Through The Night" & "Our Love"/"Lucky" from Donna's upcoming BAD GIRLS LP along with the full length (and never officially released) Joe Long Sound version of "The Man I Love/Embraceable You".
The SFDPS and I hope you enjoy this very special recording from one of Roy's rare westcoast appearances." MS
DJ Roy Thode "Alex In Wonderland" Leather & Feather Friday, May 29, 1981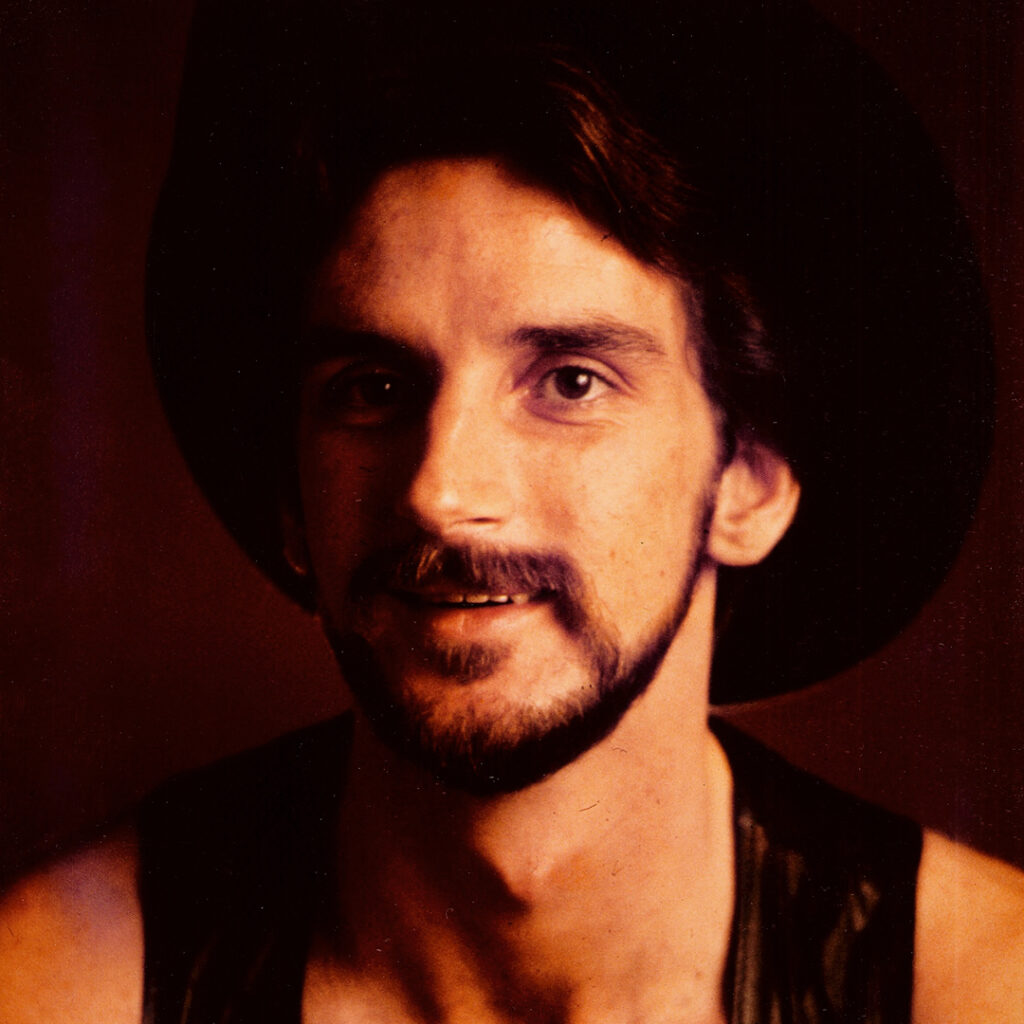 From the Roy Thode/Marsha Stern/Jimmy DePre reel-to-reel mixtape archives.
Jimmy DePre supplied me with reel #2 from this night.
He didn't have reel #1. I contacted Marsha Stern, and she dug up reel #1 from her archives, so that I could join the two reels to have the complete DJ set from that night.
Marsha didn't have reel #2 from this recording, so as Marsha says, "It's a match made in heaven!"
Thanks for the access to reels, Jimmy and Marsha, so I could remaster this fantastic set!
"First" by Roy Thode Part 1 & 2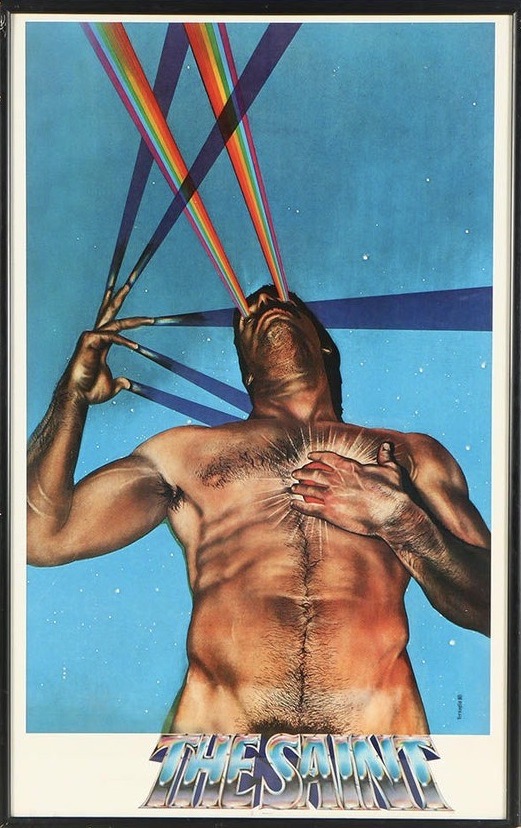 (poster/cover art credit: Michael Vernaglia)
Of all the master tapes from Roy Thode that I inherited most of the boxes and some of the reels have labels identifying the venue and date recorded.
A few of them however also have names. They are a handful of very special nights that Roy chose to give an extra designation to by naming them.
This is one of those meaningful nights, presented here in two parts, Roy Thode's debut performance at The Saint, NYC on October 25, 1980, simply titled: "First"
LISTEN ON SOUNDCLOUD (Part 1 & Part 2)
ROY THODE AUGUST 1981 "MORNING MUSIC" ICE PALACE CHERRY GROVE, FIRE ISLAND, NY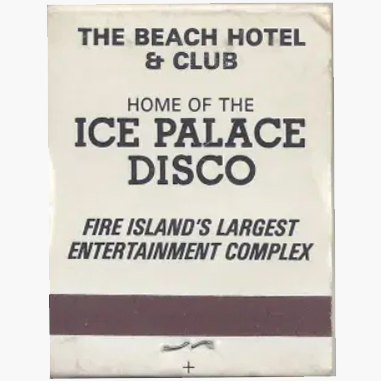 This set is taken from a Saturday night in August 1981 and records the end of the night, featuring Roy's Morning Music as once again we join the dance floor of the Ice Palace in Cherry Grove, Fire Island NY
ROY THODE AUGUST 4, 1979 ICE PALACE CHERRY GROVE, FIRE ISLAND NY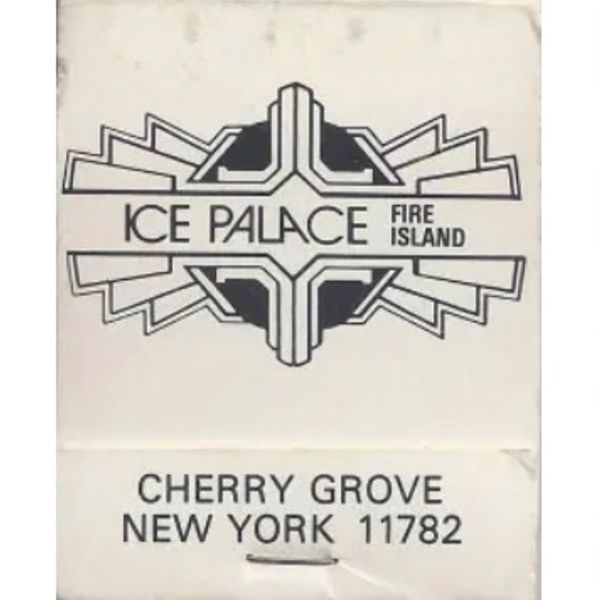 This selection from the Ice Palace Cherry Grove, Fire Island NY, recorded on Saturday night August 4, 1979, illustrates the structure of how Roy begins his sets with the first records of the night setting a mood. Often times those first records expressed HIS mood that evening but I think more than anything those first selections of the night helped Roy release whatever else might have been cluttering his mind, allowing him to open up to freely create the evening ahead. Sure enough, as people would arrive, filling the room and dancing to his music, it was THEIR energy that fed him for the musical journey he created, which in turn fueled their joy and exuberance on the dance floor. It was this exchange of energy that was always pervasive in Roy's performances. When asked if he didn't mind not dancing because he was DJing, Roy's response was "But I AM dancing…I'm dancing with the everyone in the room!!
ROY THODE RECORDED LIVE AT THE ICE PALACE 57 NYC Jan 21, 1979
Roy Thode recorded Live January 21, 1979. This performance from NYC's Ice Palace 57 is an excellent example of when Roy was ultra-playful in his musical presentation. He always had an element of technical expertise, even on his worst nights behind the turntables however on these nights, for whatever the source of the inspiration, his mixing was over-the-top. We hope you enjoy this sampling of some of the extraordinary elements of Roy's mixing talents.

Listen on SoundCloud: CLICK HERE
ROY THODE´S INDEPENDENCE HOLIDAY WEEKEND SPECIAL PART 1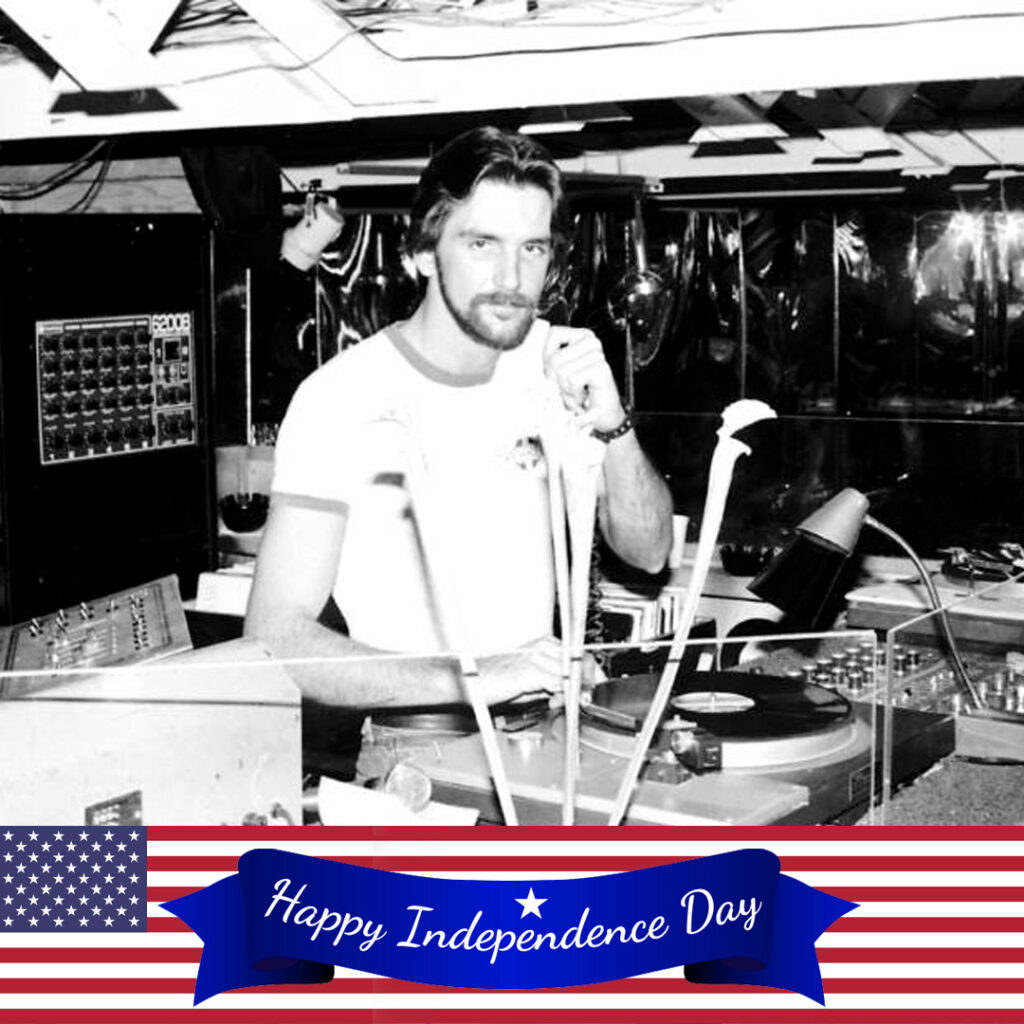 PART 1
Roy Thode's Independence Holiday Weekend mix was recorded live at the Ice Palace Cherry Grove, Fire Island NY on Saturday night of the July 4th holiday weekend. You're in for a real treat as you listen to this live recording from Saturday night July 5th 1980. You can almost feel what it was like to be on the dance floor! Presented in 2 parts, Part 1 begins around 2 am with high-energy music and goes til around daybreak with Part 2 capturing all of the magic of 'morning music' till the the sun was high in the morning sky and we were eased home (or to the next party) with some walking out the door music.
ROY THODE´S INDEPENDENCE HOLIDAY WEEKEND SPECIAL PART 2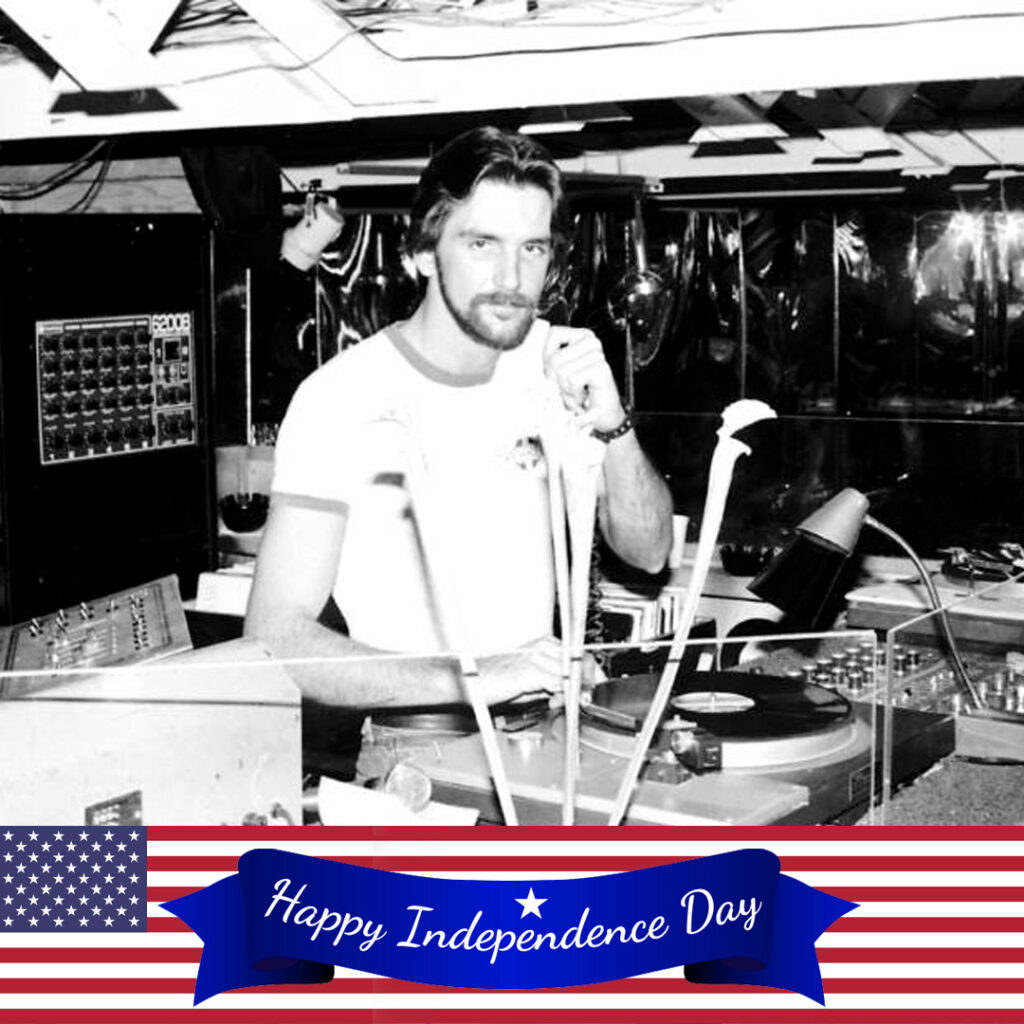 PART 2
Picks up as the music has shifted through tempo changes and then emerges with a renewed energy in Roy's Morning Music set. By now the ferry to the mainland has made it's last departure from the island, leaving the dance floor filled with the 'locals', from Cherry Grove and the neighboring Pines community, this recording capturing the essence of those feelings as they were frozen in time.
You're listening to Roy Thode recorded live at the Ice Palace Fire Island Saturday night July 5th 1980
TRUE HOUSE STORIES TAKEOVER RADIO SHOW
True House Stories TAKEOVER radio show this week is a truly incredible mix by the late Roy Thode who is sadly no longer with us but his legacy lives on through his music. We would like to say a very special Thank You to Marsha Stern – Roy's best friend who was able to provide us with this fantastic 'True House Stories' Takeover mix. Lenny Fontana and guest mix by Roy Thode – 2 hours of awesome music. This show is absolutely immense!!!! You can catch this show on the following worldwide radio stations!!
Lenny Fontana and guest mix by Roy Thode – 2 hours of awesome music. This show is absolutely immense!!!! You can catch this show on the following worldwide radio stations!!
ROY THODE'S BITHDAY CELEBRATION AT THE ICE PALACE FIRE ISLAND - RECORDED MAY 16, 1981
May 15th marks the birthdate of one of our favorite DJs – Roy Thode. Technically masterful, pioneering some of the most progressive methods in DJing whilst manifesting an exceptionally educated and tasteful selection of music, Roy Thode is truly an artist when it comes to the craft of DJing. Personally, as DJs, we've learned so much from listening to Roy Thode, 40 years later he continues to inspire us in such relevant ways.
Roy Thode, a native New Yorker from Long Island, moved to the city in his early 20's after establishing his DJ skills as a young man growing up in Wantaugh. Roy was perhaps best known for being the DJ for "Saturday Nights at the Ice Palace" in Cherry Grove. His NYC DJ career was highlighted with residencies at both Studio 54 and The Saint however it was the Long Island Gay club scene that fueled and created the foundation for Roy's illustrious career as perhaps one of the best technical DJ's of his era.
This mix was recorded at the Ice Palace – in many ways, his home. Being able to share this previously unreleased mix is a tremendous honor for us and we hope you can appreciate this as much as we do. A huge thank you to Marsha Stern for working with us and making this little project a reality.
Roy Thode (New York City), a native New Yorker from Long Island, moved to the city in his early 20's after establishing his DJ skills as a young man growing up in Wantaugh. Roy was perhaps best known for being the DJ for "Saturday Nights at the Ice Palace" in Cherry Grove. His NYC DJ career was highlighted with residencies at both Studio 54 and The Saint however it was the Long Island Gay club scene that fueled and created the foundation for Roy's illustrious career as perhaps one of the best technical DJ's of his era.

read the full biography: CLICK HERE